Magnificent – North East India
All hail to the natural paradise, because northeast states have always been a dream destination for travelers near and far. And this time we will be guiding you to some best places in Northeast you can venture for a family vacation. Though North East has been perceived as adventurists' paradise but some of its destinations are perfect for a fun-filled family holiday as well. Therefore, there is no way that you should ignore this region while planning a family vacation in India. Raise your hands if you are up to vacay with family in these 15 destinations of Northeast India.
The North-East India tourism  boasts of places of beauty where nature flourishes with all its glory. Situated amidst the many hilltops, the scenic valleys and the beautiful places to visit in North East India paint a picture that you need to see to believe. 
The picturesque views make you want to share them with someone special, and it is best enjoyed that way. The clouds floating right by your side, and the sun rising from amidst the valley, North East holds something special to experience. From the beauty of the tourist places in North East India to the fun-filled activities, there are numerous experiences that you simply cannot afford to miss out.
1. Pelling, Sikkim:
Pelling is an absolute family destination and a holiday with loved ones here can certainly add fun to your life. Pelling offers a panoramic view of the mountains like Kangchenjunga, Rathong, Frey, Kabru North and others. You can tour the town, meet people of different cultures, savour delicious Tibetan and Nepalese cuisines and enjoy the scenic beauty. There are some spellbinding places that you can visit in Pelling like Sing shore Suspension Bridge, which is the second highest gorge bridge in Asia and the highest in Sikkim. You can also take a short nature walk towards Pemayangtse Monastery, the oldest monasteries of Sikkim; Rabdengtse Ruins, located at a walking distance from the Pemayangtse Monastery; a sacred lake – Khecheopalri, and Sewaro Rock Garden.
2.  Haflong, Assam
Bid goodbye to the city life and say hello to the fresh dwelling of Haflong in Assam. Haflong is the only hill station in Assam and it has captivated people for its charming hillocks and crystal clear streams. With about 7 hours of distance from Guwahati, Haflong is a nature lover's paradise. Perhaps, a nice selfie session at the Haflong Lake will brighten your day; the lake is a perfect place to enjoy boating. Other popular landmarks in Haflong are Haflong Hill, Panimoor Waterfall, Synod-Presbyterian Church, Dimasa Mahila Samity Sibarai Mandir and more.
3. Gangtok, Sikkim
Forget about bustling city life when in Gangtok. This divine place is a perfect getaway for many reasons. Gangtok is the capital of Sikkim and this land occupies some amazing monasteries and fun adventure things to do. On the contrary, Gangtok is quiet in its own way. You can explore and keep your family amused by visiting sites in Gangtok like Tsomgo Lake, Namgyal Institute of Tibetology, Pemayangtse Monastery, Saramsa Garden, Banjhakri falls and park, Baba Harbhajan Singh Mandir etc. If you want to add a little adventure you can hike up Nathu La and Zero Point Yumesamdong.
4. Shillong, Meghalaya
The beauty awaits – Shillong is a mesmerizing town that is surrounded by hillock and wondrous landmarks. It has rapidly grown into a modern town and it hosts cultural events, music festivals all year round. A walk in the glory plaza, shopping for north-eastern clothing; and boating on Wards Lake is just some activities that you can enjoy with your family. Apart from this, places to visit in Shillong include Golf Course, Shillong Peak, Laitlum Canyons, Lady Hydari Park, Don Bosco Centre for Indigenous Cultures, and Elephant Falls. You can also visit nearby places from Shillong like David Scott Trail, Lumpongdeng Island, and Cherrapunji.
5. Cherapunji, Meghalaya
This subdivisional town in Meghalaya holds breathtaking sights to keep you company all day. Being marked as the wettest place on Earth, Cherapunji houses some spellbinding waterfalls. Nohkalikai Falls, Dainthlen Falls, Nohsngithiang Falls, Seven Sisters Falls along with the Mawsmai Cave, Thangkharang Park, Double Decker Living Root Bridge, Mawkdok Dympep Valley are few notable places to sightsee in Cherapunji that can provide a complete rejuvenating experience for you and your family. If you don't intend to stay back, Shillong is only an hour and a half away from Cherapunji. Else you can accommodate in some guest houses the place offers.
6. Mokokchung, Nagaland
Mokokchung is tucked away further into the far Northeastern paradise but don't let the distance be a hurdle for you. Mokokchung is a charming hill station that sits atop a hill; you will find a mix cultural ambience with people, culture, food habits etc. Amongst the many small villages around Mokokchung, you will get a treat to savour its different Northeastern cuisine. In fact, Mokokchung has many villages and sites like Longkhum village, Ungma Village, Mopungchuket Village, Langpangkong Caves that you can make a day out of it. If you are looking for an afternoon picnic with your family then you can visit 'Just A Venue Hill Resort' or 'Metsuben Resort and Organic Farm.'
7. Mon, Nagaland
In order to witness the simplicity of life, Mon district in Nagaland is a perfect place. The people in Mon district live a very humble life and often are found as street vendors selling unique eateries and tribal ornaments. This land will give you new insight on how you see the Northeast, its humble hospitality and cosy cottages of Konyak tribe and its welcome drinks are just some small details. You can certainly enjoy its many exotic landmarks; some villages to visit around Mon are Chui, Naganimora, Shangnyu and you can also expedite the Veda Peak which is the highest peak in Mon district. What's more interesting is the Longwa Village which is not only famous for its skull exhibits but also a place where you can easily access Myanmar as this village lies on the border.
8. Majuli, Assam
Explore the hidden gems of Majuli and unlock your knowledge by visiting its unique sites and exploring its assets. Majuli is a river island and what makes it different is that this is the first district island in the country. Majuli can be easily accessed from Jorhat via a ferry ride, the feel and a thrill moving towards Majuli afloat the Brahmaputra River is something unusual. You and your family can indulge in exploring places like Samaguri Satra, Kamalabari Satra, Indira Gandhi Rashtriya Manav Sangrahalay, Amreteswar Temple, Bangalpukhari, and Tengapania. You can also visit Bongaori, which is a well-known tourist town at a distance of 8 km from Shamaguri in Majuli
9.  Kaziranga National Park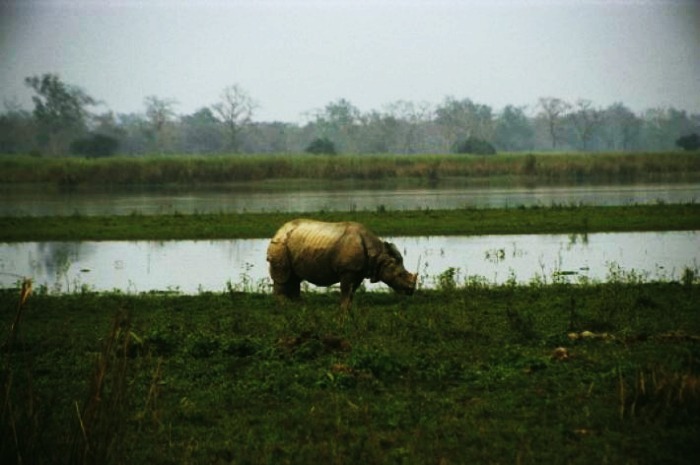 Declared a UNESCO Heritage Site, the National Park is home to the one horned rhinos which attract tourists from all over the world. Spotting a one-horned rhinoceros in its stomping yard is an experience that you can live to tell your grandchildren. It will be unlike any lore ever told.
Famous for: The one horned rhinoceros.
No. of species: 35 species of mammals and hundreds of migratory birds species that fly down every season.
10. Gorichen Peak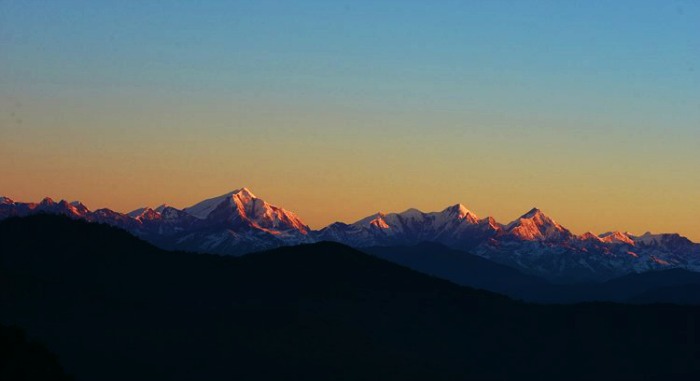 The Gorichen Peak is located at 6,500 meters above sea level. It is still considered to be one of the more climbable peaks. Imagine the beauty of the scenes and the ecstasy you feel when you've scaled this huge mountain.
Best Time to Climb: Summers is the best time to undertake this trek.
Where to stay: It is nearest to Tawang, and the guest houses there are quite decent. During the trek to the summit, you'll have to set up camp.
Activities: You can undertake various activities like camping, trekking and even rock climbing. The trek to the summit is best undertaken by seasoned climbers.
11. Jaintia Hills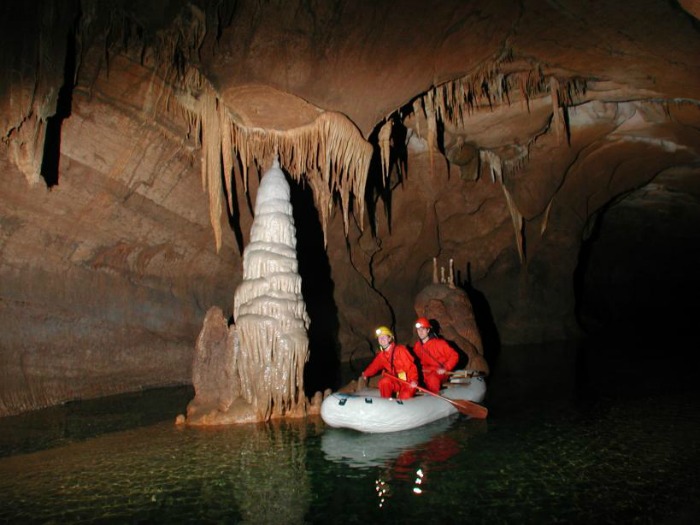 Located in the heart of Meghalaya, these hills are stuffed with limestone deposits. The Hills have a number of caves for the explorer in you to enjoy. Spelunking in these caves can lead you to a number of shallow and some long caves. It's best to have company on this adventure.
12. Dampa Tiger Reserve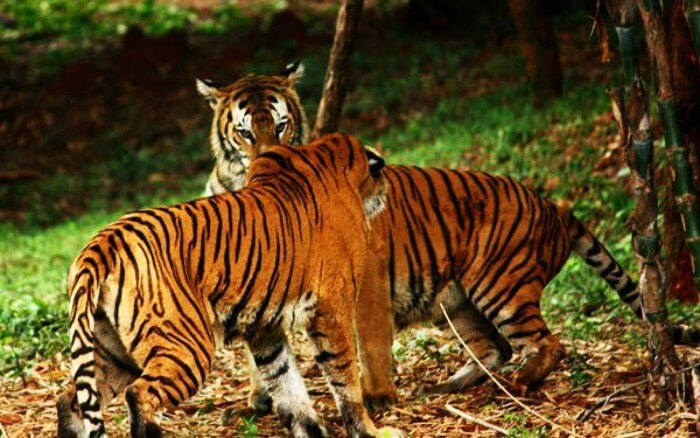 Spread over an immense 550 square kilometres, the Dampa Tiger Reserves have some beautiful tigers that you can catch sight of. The sight of a tiger is an experience in itself. The royal look of a tiger, and their menacing yet elegant ways are best experienced in person.
Total no. Of species: 10 species of animals and a variety of birds.
Famous For: Sparse Tiger species which are hard to spot.
Team
Korners of India